The El Paso Zoo Society volunteers are truly the "backbone" in supporting our mission in reconnecting our community with nature. Volunteers are valued members of our team, who generously give their time all year round!
Make a real contribution:
Learn about wildlife conservation
Educating visitors of all ages
Advocate for the zoo in the community
ain experience that you can take with you
Give back to your community
Come find your wild side by checking out the many volunteer opportunities we can offer you!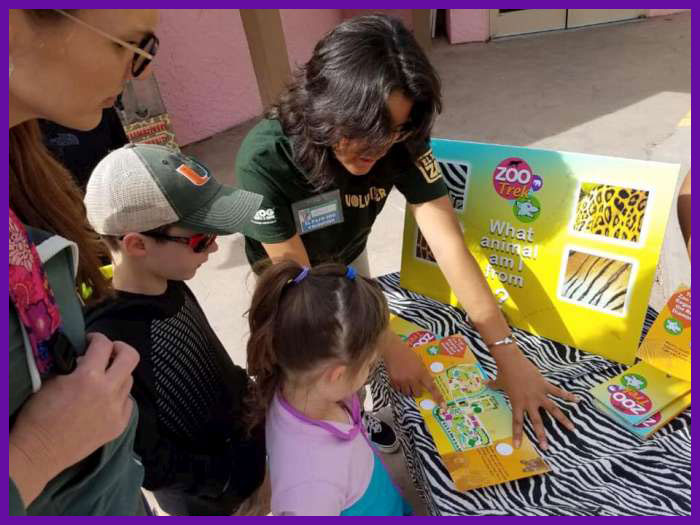 ADULT VOLUNTEER OPPORTUNITIES
Zoo Ambassador
Zoo ambassadors are dedicated to educating guests about animals, wildlife conservation, as well as the new and exciting additions coming to the El Paso Zoo. Ambassadors are trained to implement biofacts, animal observations, and conservation messages to help interpret Zoo animal and exhibits for our guests.
Zookeeper Aide
Weekly commitment for at least three (3) months. Will assist Zoo Keepers on day to day operations behind the scenes. These tasks include, but are not limited to cleaning animal holding areas and enclosures, assist in animal observations, and will learn key skills from Zoo Keepers.
Special Events
Will assist in various set-ups and take-downs, act as crowd control, helping front line staff, maintain cleanliness of Zoo grounds, and encourage a positive experience for guests.
Commissary
Weekly commitment for at least three (3) months. Assist staff in preparing diets for all Zoo animals. You will also learn about the different diets our animals require. Help maintain cleanliness of commissary building.
Education/Programs
Volunteers here will learn about conservation and animals to be able to talk to the public on ways to help. They will assist with research projects, and with education animal programs (such as scheduled classroom programs). They may also become part of the animal handling team, through courses/trainings given by the Education Specialist.
Horticulture
Volunteers will assist in raking up weeds and excess debris throughout the zoo. They will assist in the maintenance of zoo grounds.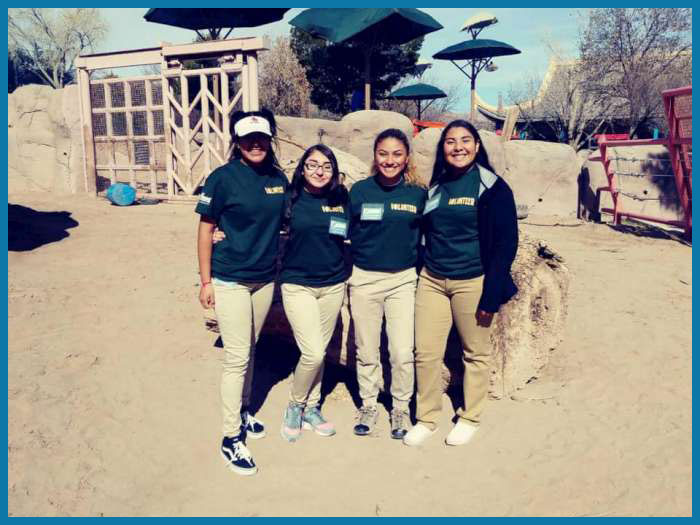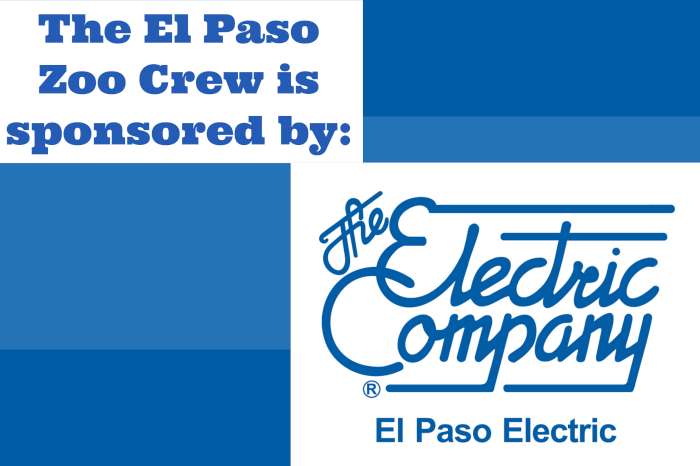 YOUTH DEVELOPMENT PROGRAM!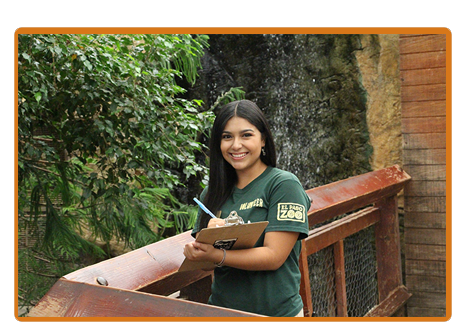 Have a passion for animals and conservation?
The Zoo Crew might be the team for you!
QUALIFICATIONS:
Must be 16 or 17.
Must provide a letter of recommendation from a teacher.
Must have availability during spring break and summer.
Must have reliable transportation.
For more information please call
(915) 212-2821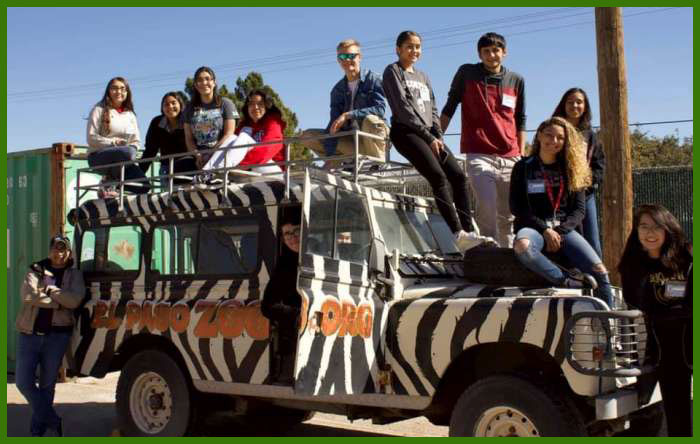 VOLUNTEER FACTS:
Adult volunteers must be at least 18 years of age.  Teen volunteers are 16 & 17 years old.
Maintain a customer friendly attitude and outgoing
Possess good communication and interpersonal skills
Interested in wildlife conservation and nature
Able to pass a background check
Provide a negative TB test and Tetanus shot record (at your own expense)
Ability to volunteer at least 100 hours per year
We require at least one letter of recommendation
Embrace excellent standards of customer service
Updated statement: If you feel like you fit into any of these opportunities and are interested in volunteering with us, please fill out an application. When you are ready to submit your application, either email it or drop it off at the Zoo Society Membership Office. We look forward to having you as a part of our team!
Mail: El Paso Zoological Society P. O. Box 10179 El Paso, Texas 79995
For additional information, please contact:
Maria Montoya- Volunteer Coordinator
Email: zoovolunteer@elpasozoosociety.org
Phone: (915) 212-2821