The El Paso Zoological Society invites you to
Wild at Heart:
Valentine's Day with a wild twist!
This nighttime 21+ event is sure to bring out your wild side!
Join us, February 12th  for Wild at Heart!
It is sure to inspire the animal in you.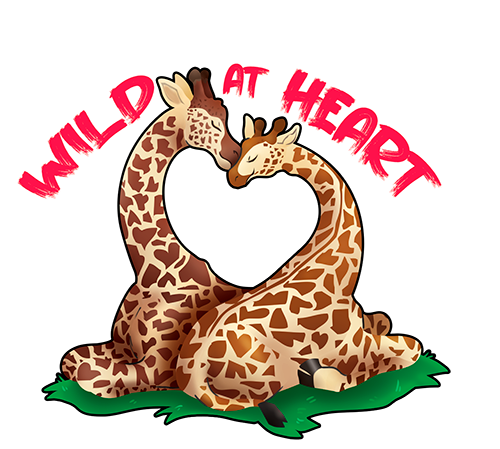 This exciting evening experience will transform the Zoo into a unique romantic atmosphere filled with photo opportunities, themed lighting, and so much more! Upon gaining admission, food, flowers, chocolates, games, live music and local craft beer await our guests. Of course, we can't have a Zoo event without animals.
Our Education Specialists will be on hand to teach our guests about some of the interesting mating courtships found in nature, as well as some of the Birds of Prey found in our borderland.
Talk with our Zoo Keepers about the animals that call Africa their home, like our African Lions, Meerkats and African Painted Dogs.
Date:
Saturday, February 12, 2022
Time:
5:30 pm – 9:00 pm
Location:
El Paso Zoo (4001 E Paisano, El Paso, TX 79905)
Ticket Information
Single Ticket $80


Couples Ticket $150
Tickets include:
Dinner provided by our partners at SSA


Locally crafted beer from DeadBeach 

Brewery with commemorative event cup (2 beers per guest)

Flower provided for each guest

Live entertainment including a live band and gaming station

Animal Encounters

Photo opportunities

Chocolate

Access to the Africa section of the Zoo

For sponsorship opportunities, or questions about the event,
please call Olivia C. Siqueiros at (915) 212-2877.
The El Paso Zoo Society is excited to host unique events at the El Paso Zoo. Our events are designed to raise money, awareness for conservation, education, and on-going projects of the El Paso Zoo. For more information on how you can be a part of our events, please call (915) 212-0245 or email us at membership@elpasozoosociety.org
The El Paso Zoological Society may postpone, cancel, interrupt or stop the event due to adverse weather, dangerous situations, or any other causes beyond reasonable control.  The Ticket Holder voluntarily assumes all risk and danger incidental to the event whether occurring prior to, during or subsequent to the actual event, including any death, personal   injury, loss, damage or liability.
NO REFUNDS OR EXCHANGES ALLOWED.
  Holder acknowledges that the event may be recorded or otherwise publicized, and hereby grants permission to utilize holder's image or likeliness in connection with any live or  recorded transmission, reproduction or still photography of such event.